Happy New Year
Happy New Year
9 January 2019 (by admin)
Welcome back...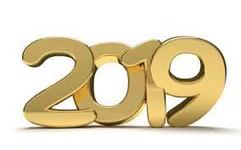 Happy New Year to you all, we hope you all enjoyed your Christmas break and the start of the year has been a happy and healthy one for your family.
The term is well and truly underway and the children are excited about their new topic. Our whole school umbrella topic this term is 'Step Back in Time' with each class looking at a period of history. Topic webs will be coming home to you over the next week.
This term's Collective Worship value is 'Perseverance'. Through whole school and class worship we will be exploring the following themes: running the race of life, keeping going against all odds, doing the right thing, meeting a personal challenge and encouraging others to keep going.