Term 4
Term 4
1 March 2019 (by admin)
Spring is on its way...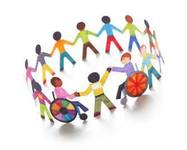 Welcome to the start of term 4, we hope you all enjoyed a sunny half term break. We will be continuing with our 'Step Through Time' topic but we will also be exploring and celebrating 'Equality and Diversity' through a themed week, Collective Worship, workshops, World Book Day and PSHE lessons.
This term's Collective Worship value is 'Justice' with themes that look at: Treating people fairly, Making wise decisions, Seeing God's love in action, Seeing the whole picture and Keeping God's rules.