Our School's History
Fisherton Anger School was located next to St Paul's Church. When the ring road was built, the school was knocked down and some of the pupils moved to the new school that had been built on Westminster Road. This became the Sarum St Paul's School that we know today! In 2022 we celebrated our 50 year anniversary.
Our 50th Anniversary
For our anniversary year, we took part in a number of activities to commemorate this momentous occasion. Our whole school learning topic for the spring term was 'Secrets of Salisbury' with each class learning about historical events in our local area.
We launched the topic in January with a 1970s dress up day:
We had a whole school photograph taken from a drone!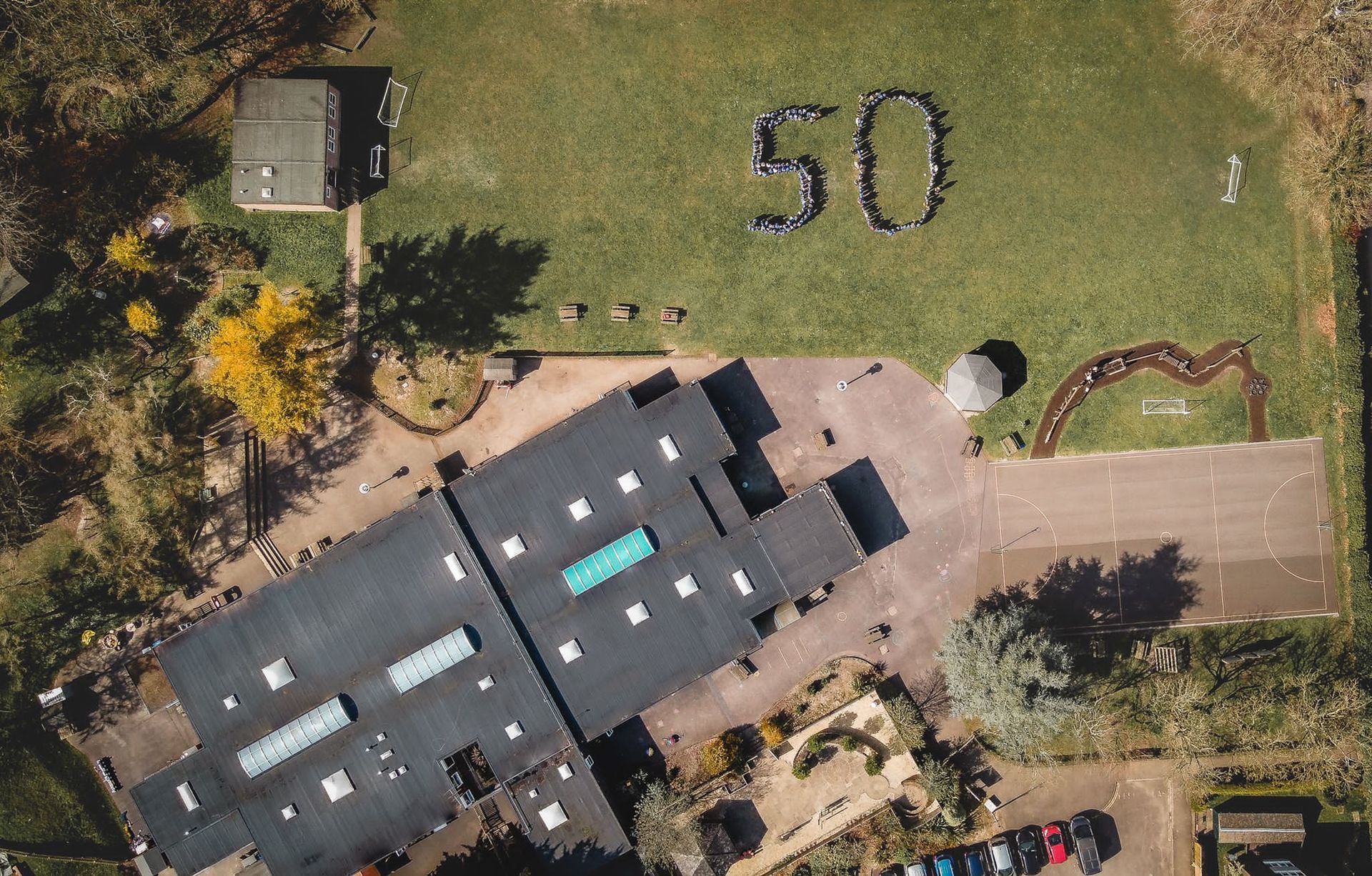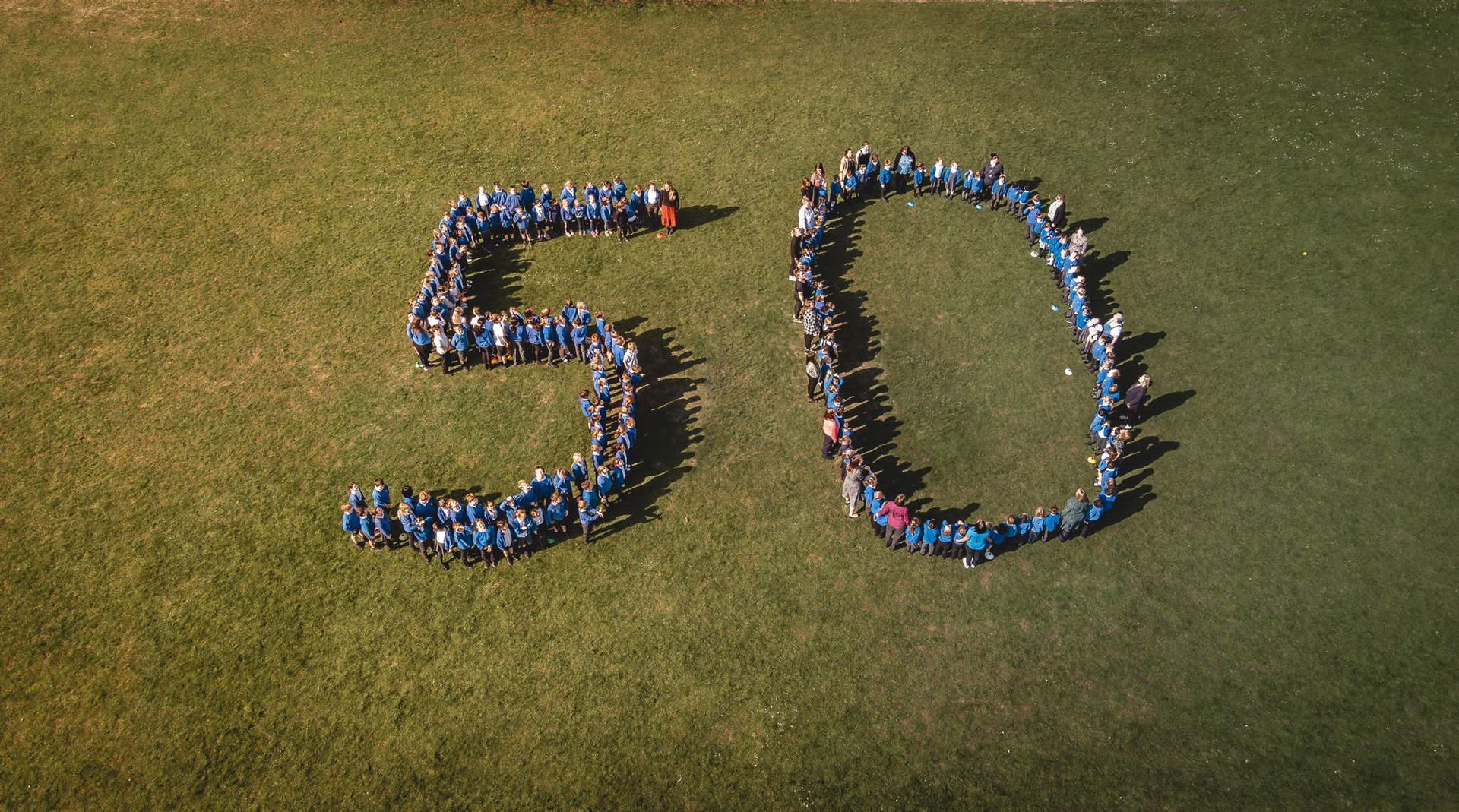 The Glass Room
We had 50 children create 50 glass fish with Helen from The Glass Room. The fish are now on display in our upper hall, above from our whole school vision image.
Topic Learning
Learning across the school:
We compared what our school was like in 1972 compared to now.

We learnt about the Magna Carta.

We interviewed ex students and a teacher.

We completed fieldwork to learn more about the rivers in Salisbury.

We compared Salisbury to a city in India.

We thought about what schools would look like in 2072.

Year 3/4 visit Salisbury Museum and Year 1/2 visited Salisbury Cathedral.

We learnt about Old Sarum.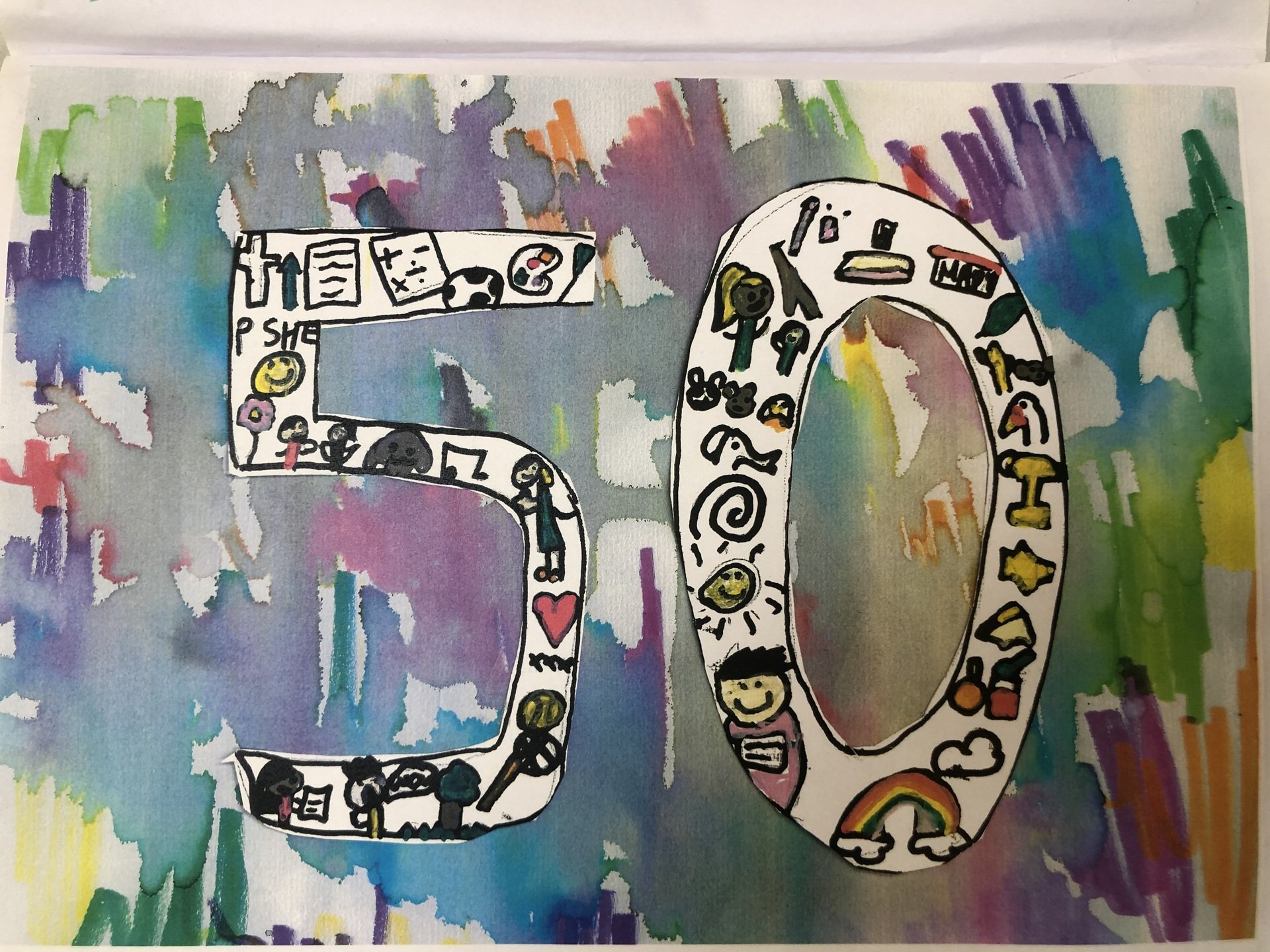 We are Writers
Every pupil wrote an anniversary poem and this has been published in our school's very own 'We Are Writers' book.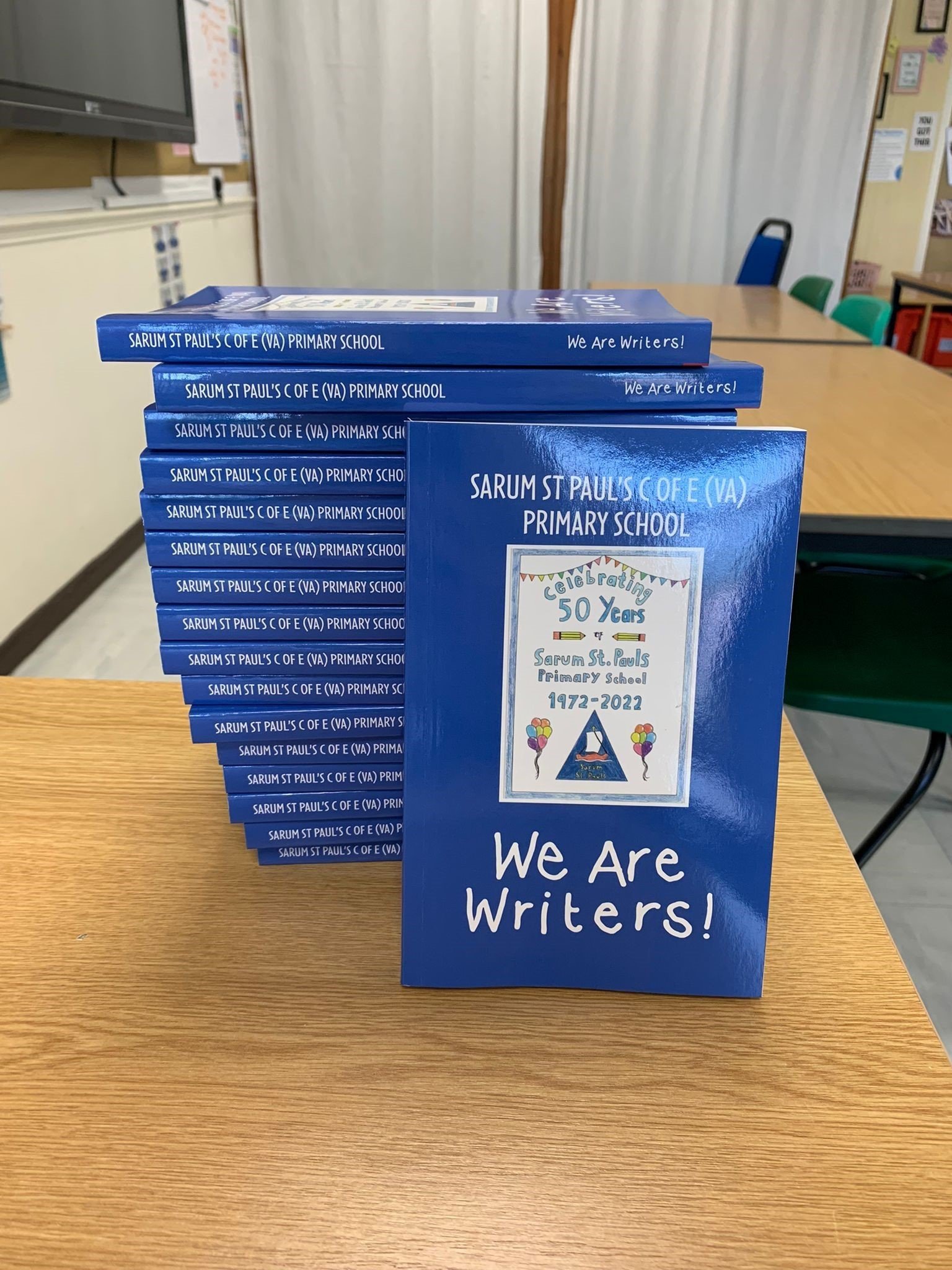 Here is an extract from the book:
'My Salisbury' by Max Y4
My Salisbury is brimming with adventure
like an exploring seagull, it loves to have tourists from around the world
My Salisbury is old fashioned as the Stonehenge, its Cathedral is our heart.
My Salisbury is often chilly like an icicle, i love when thick snow falls down to the ground.
My Salisbury is as calm as a spa, you love to have fun and run around.
My Salisbury is a famous place for tourists, the Cathedral tells them where they are.
My Salisbury is as busy as a train station, we actually do have a busy train station.
my Salisbury is my school, Sarum St Paul's helps me be a good student.
My Salisbury is my family.
Whole School Service
We held a service at St Paul's Church and members of our school community were invited to join us to celebrate 50 years of SSP. It was the most wonderful afternoon hearing how the children have been inspired by their local history. It was our first indoor community event following the pandemic and this felt significant and very special.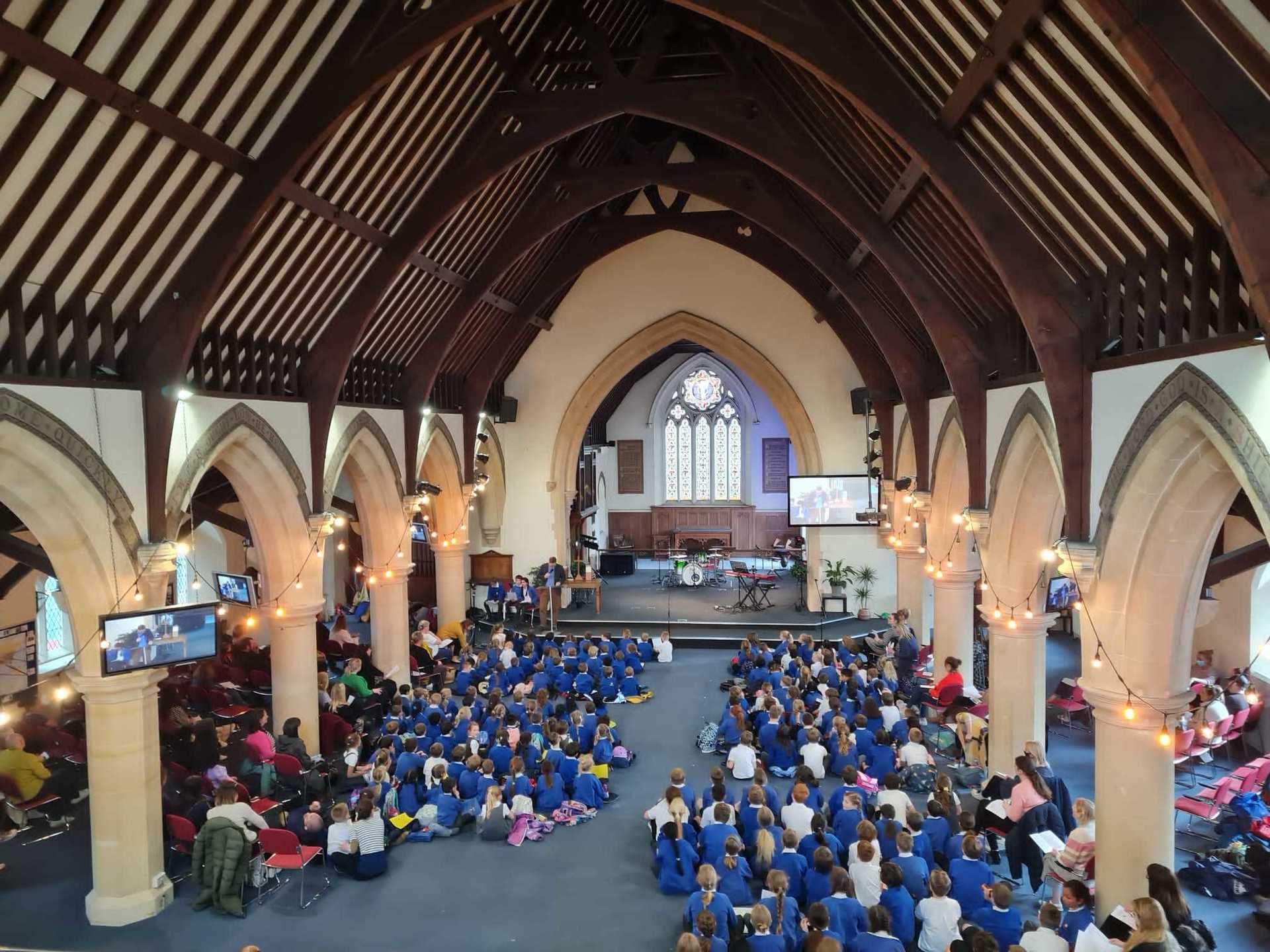 School Council welcomed visitors as they arrived and introduced the service. Each class shared topic learning, we performed our whole school song and shared our anniversary poetry.
Tree Planting
With the help of Salisbury's MP, John Glen, we have planted a tree and buried a time capsule.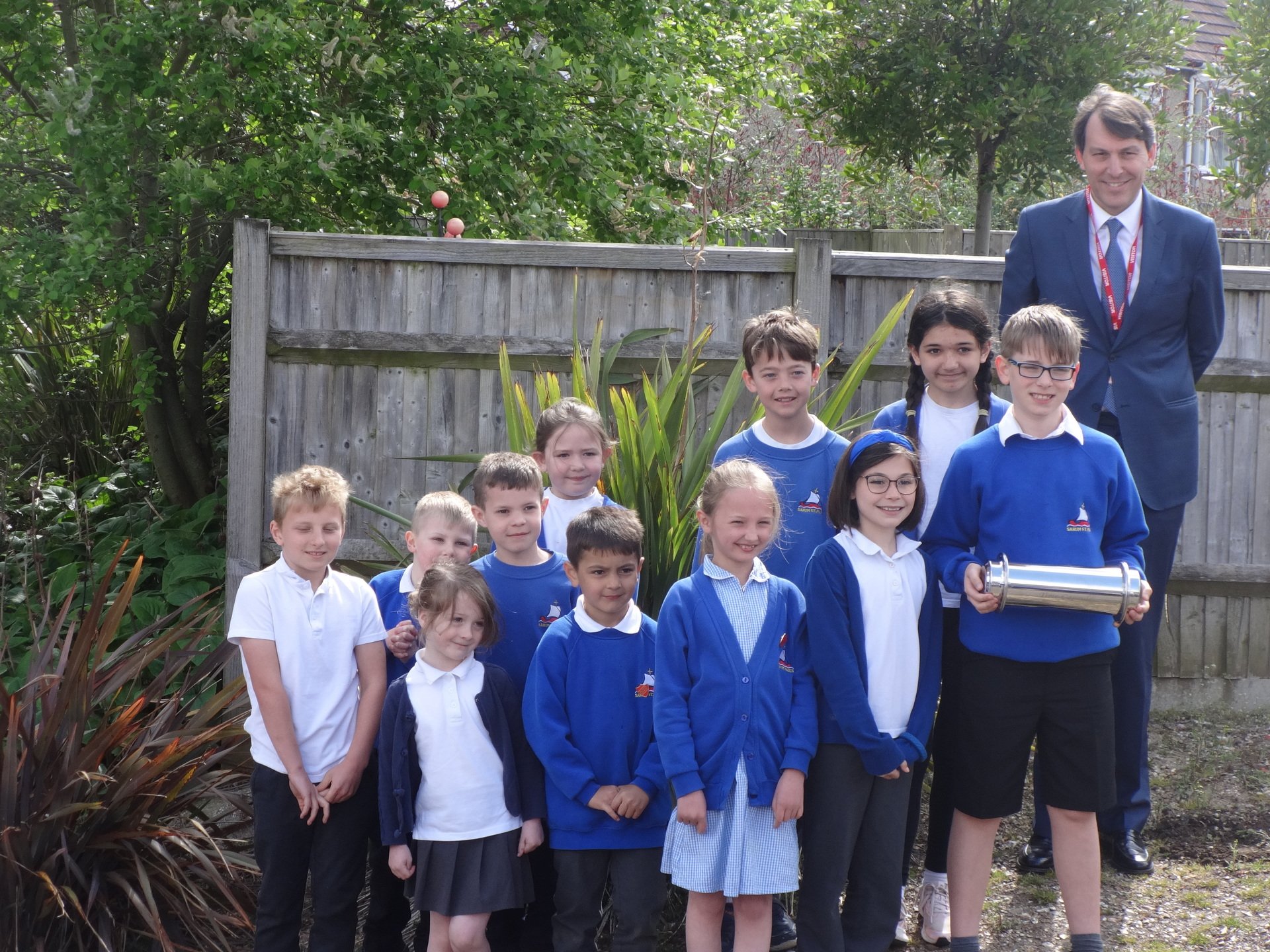 We hope the tree thrives on our school grounds and is enjoyed by many more generations of pupils. We hope the time capsule is opened in 2072!
https://www.salisburyjournal.co.uk/news/20114242.salisbury-primary-school-celebrates-50-years-since-opening/
A prayer for the tree planting by John Glen to commemorate the school's 50th anniversary Friday 1st April 2022
Read by Zoe Y5
Dear Lord,
We are planting this tree to celebrate our 50th anniversary. Let this tree grow like us.
A tree is a symbol of hope. We hope this tree watches over us as we grow together.
Please bless us and the school for all of the years to come and help us to love and learn building friendship and faith.
Amen
Fundraising
We encouraged children to take part in a fundraising event for the school.... could they complete 50 things for 50 years! We raised over £2000 for the school!
Fundraisers included:
Visiting 50 places in Salisbury

A 50 burpees challenge

A 5km run

Climbing the O2 Arena

Baking cakes to order

Completing a junior ironman challenge

Learning a new language

Writing 50 poems
Art Exhibition
We were invited to have some of our art work on display at 5Rivers Leisure Centre:
Rotary Club Exhibition
In January 2022 the Rotary Club of Salisbury celebrated 100 years of service to the community of Salisbury. As part of their celebrations they ran a history project and invited Salisbury Primary Schools to take part and to showcase their work in Salisbury Library.
Schools could choose a decade between the 1920s to the 2020s and focus on one, two or more aspects of that decade. We of course chose 1970s and the opening of our school!
Here is a photograph of our entrance: